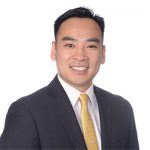 William H. Ng
Associate
William H. Ng is an Associate at Littler Mendelson, P.C., the largest U.S.-based law firm exclusively devoted to representing management in every aspect of labor and employment law. His practice focuses on defending businesses and companies in employment litigation matters, wage and hour class and collective actions, and Department of Labor audits and investigations.
In addition to his active litigation practice, William regularly counsels employers on their workplace policies and practices for compliance with federal, state and local employment laws. William works with a broad range of clients, including companies of all sizes in the manufacturing, hospitality, health care, retail, financial services, construction, and transportation industries.
Prior to joining Littler, William was as an Assistant Corporation Counsel and Senior Counsel in the Tort and Labor & Employment Law Divisions of the New York City Law Department.
William is an active member of the Asian American Bar Association of New York (AABANY) and has served in numerous leadership positions including Vice President of Finance & Development, Recording Secretary, and Director. He is the founding Co-Chair of AABANY's Labor & Employment Law Committee and served three consecutive years as the Co-Chair of AABANY's Fall Conference Sponsorship Committee. William has also served as the Co-Chair of the Communications, Government Service & Public Interest, Student Outreach, and Young Lawyer Committees.
William was selected as a Diversity Fellow of the New York State Bar Association's Labor and Employment Law Section in 2013-2014 and has been named to the New York Metro Super Lawyers Rising Stars List from 2014-2018. William received his B.A. from Binghamton University, cum laude, in 2004 and his J.D. from St. John's University School of Law in 2007.
Sessions
September 22, 2018
9:00 AM - 10:30 AM
4:00 PM - 5:30 PM