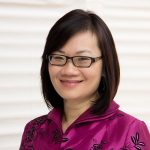 Karen Kithan Yau
Co-Chair
Karen Yau has over two decades of experience working with immigrants, workers, and other poor and working people. Karen began her career as a community organizer for tenants and garment workers and became a long-time workers' rights lawyer.
She served for over nine years as an Assistant Attorney General in the Labor Bureau of the State Attorney General's Office and led investigations into labor violations in numerous industries. She was also the recipient of a Skadden Fellowship at the National Employment Law Project and a Robert M. Cover Teaching Fellowship at Yale Law School, and held an assistant professorship at Syracuse University College of Law. Most recently, Karen worked in not-for-profit advocacy organizations, and served as the Executive Director of the Coalition for Asian American Children and Families, a pan-Asian advocacy organization, and the Director of Membership and Capacity Building at New York Immigration Coalition, a state-wide coalition of immigrant-serving and advocacy organizations, and oversaw its membership program and capacity building initiatives, including the Immigration Navigator trainings for non-lawyer advocates for immigrants.
Karen is active in bar associations and community organizations. As the Co-Chair of the Pro Bono & Community Service Committee, she coordinates the Monthly Pro Bono Legal Advice and Referral Clinic with her co-chairs and oversees AABANY's ever-expanding pro bono activities.
Karen received a J.D. from Northeastern University School of Law and a B.A. from Stony Brook University, and graduated from Brooklyn Technical High School. She emigrated from Hong Kong and speaks fluent Cantonese Chinese.
Sessions
September 22, 2018
9:00 AM - 10:30 AM
2:15 PM - 3:45 PM