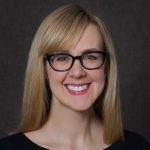 Erin Gleason
Principal
Erin Gleason, Principal at Gleason Alvarez ADR, LLC, is an independent arbitrator and mediator. She has 18 years of experience in commercial, insurance and employment disputes. Highlights of Ms. Gleason׳s accomplishments include:
American Arbitration Association Commercial Arbitration Panel

American Arbitration Association Higginbotham Fellow

CPR Institute Panel of Distinguished Neutrals

CPR Institute Accredited Mediator

CPR Institute Mediation Committee Chair

LLM in International Arbitration, Straus Institute for Dispute Resolution, Pepperdine University
Ms. Gleason has served as an arbitrator in matters relating to insurance, shareholders, commercial and consumer contract, corporate dissolution and in emergency arbitration proceedings. She also has experience in arbitrations relating to employment, financial services, and international commercial transactions.
As a mediator, Ms. Gleason has facilitated negotiations relating to insurance coverage, personal injury, construction defect and contract disputes. She participated in sexual harassment, race discrimination, class action, mass tort, and insurance related mediations as an advocate and in-house.
Ms. Gleason formerly served as the Global Head of ADR Programs for AIG, where she was responsible for overseeing mediation and arbitration best practices and strategies across the organization. Prior to her work in-house, she served as a litigator for both the plaintiff and defense bar, representing hundreds of clients in direct negotiation and mediation of employment and commercial disputes. She also served as an advocate in class actions relating to securities, corporate governance, banking, and labor and employment.
Sessions
September 22, 2018
10:45 AM - 12:15 PM