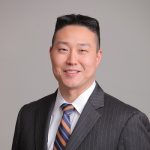 Brian W. Song
Partner
Brian W. Song is a Partner in the New York office of Baker Hostetler LLP.  Brian has broad experience as a general commercial litigator, but focuses his practice on securities litigation and white collar criminal defense.  Brian began his legal career in the U. S. Army Judge Advocate General's Corps and served on active duty from 2003 to 2007. Brian has continued his military career and serves as a Lieutenant Colonel in the U.S. Army Reserve.  
Brian is currently the President-Elect of AABANY and has previously served on AABANY's board.  In 2014, Brian founded AABANY's Military & Veterans Affairs Committee. He is also a co-chair for NAPABA's Military & Veterans Network Committee.  Brian serves on the New York City Bar Association's Committee to Enhance Diversity in the Profession. Brian is also actively involved with the Council of Urban Professionals, completing their ten-month fellowship program in 2014, and serving on the Fellows' Board.  Brian was presented with the "Best Under 40 Award" by NAPABA in 2016.
Brian leads the Diversity and Inclusion Committee in New York as a co-chair and is a member of the Recruiting and Hiring Committee.  Brian also sits on the Firmwide Diversity Committee.
Brian received his B.S. from the Johns Hopkins University and his J.D., cum laude, from Boston University School of Law.  Brian also received an L.L.M. in Securities Law and Financial Regulation with distinction from Georgetown University Law Center.
Sessions
September 22, 2018
12:30 PM - 2:00 PM