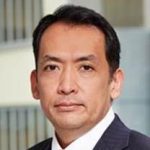 Yasuhiro Saito
Partner
For over 20 years, Mr. Saito has guided some of the world's largest corporations and their executives through their toughest problems. A partner and practice-group leader at prominent Wall Street law firms prior to founding his own firm, Mr.Saito serves regularly as lead counsel for large businesses faced with corporate scandals and commercial disputes.
A skilled advocate and trusted adviser, Mr. Saito has lead the defense of financial institutions and accounting firms in some of the largest financial and accounting scandals in the last two decades. Mr. Saito's most recent cases include white-collar criminal and civil litigation matters representing major banks and their senior executives (some subject of national press coverage), a white-collar criminal defense matter involving FCPA and kick-back allegation against a major medical device manufacturer (settled with federal authorities for over $600 million), and a white-collar criminal defense matter involving allegations of OFAC violation and money laundering connected to the US-Iran nuclear deal and President Obama's pardoning of several defendants (subject of intense press coverage).
Mr. Saito's clients include large banks, investment banks, major accounting firms, multinational trading firms, and manufacturers in various industries such as chemical, pharmaceutical, medical device and automotive. Some of the world's largest law firms also call on him to represent their clients on special engagements.
Sessions