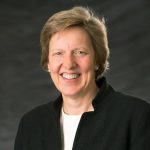 Lisa J. Damon
Partner
A recognized pioneer in the transformation of the legal industry, Lisa was among the first in our country to break new ground in service model innovation. She played a critical role in Seyfarth's earliest experiments with Lean Six Sigma, which have today evolved into SeyfarthLean, a disciplined approach to client service and law department transformation. Since then, she's gone on to lead countless legal teams in the application of Lean principles to firm operations and client matters.
Lisa has been widely recognized for her work with innovation in the legal industry: she has been named one of the top 10 Agents of Change in the Financial Times U.S. Innovative Lawyer Report; she was featured among the 10 most innovative attorneys in the country by the ABA Journal's "Legal Rebels: Big Change in Big Law"; and, she was recognized twice by the Association of Corporate Counsel as an ACC Value Champion.
Lisa currently serves as a member of the firm's Executive Committee. Her legal practice has a particular emphasis on workplace counseling and litigation of discrimination and harassment claims.
She has been a tireless advocate for client value, helping the organization bring SeyfarthLean to clients across a broad platform of legal services such as real estate, litigation, employment, benefits and corporate transactions.
Lisa earned her law degree at Fordham University School of Law.
Sessions
September 22, 2018
10:45 AM - 12:15 PM