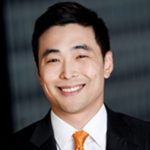 Edward J. Lee
Partner
Edward J. Lee is a partner at Wachtell, Lipton, Rosen & Katz. Ed's practice focuses on both friendly and hostile mergers and acquisitions, corporate governance and complex capital markets transactions. Ed has significant experience in both cross-border and domestic transactions, as well as spin-offs and carve-outs, joint ventures, LBOs, and initial public and other securities offerings.  He also frequently advises companies and their boards of directors on takeover defense and shareholder activism situations.  Ed's clients on recent significant M&A matters have included, among others, United Technologies, Salesforce, Colgate-Palmolive, Mondelez, Harman International, Verizon, Sikorsky Aircraft, FMC Corp., Expedia, Riverstone Holdings, Warburg Pincus, Carlyle, Samsung C&T, Tim Hortons, Walgreens and Publicis Groupe.  
Ed received a B.S. from Cornell University and a J.D. from Harvard Law School.
Ed is a David Rockefeller Fellow and a member of the Legal Advisory Group for the Partnership for New York City's Innovation Council.  Ed is also currently Co-Chair of the Corporate Law Committee of the Asian American Bar Association of New York, a member of the Board of Governors of the Korean American Lawyers Association of Greater New York, and a member of the Council of Korean Americans. Ed also serves on the Board of Directors of the Cornell University College of Human Ecology Alumni Association.
Ed lives in Manhattan with his wife, son and daughter.
Sessions
September 22, 2018
4:00 PM - 5:30 PM