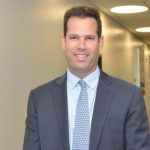 Daniel M. Weitz
Director, Div. Professional and Court Services
Dan is the Director of the Division of Professional and Court Services for the New York State Unified Court System (UCS). Dan oversees the statewide responsibilities of alternative dispute resolution, attorney for the child contracts, judiciary civil legal services contracts, office of language access, office of grants and contracts, guardianship and fiduciary services, legal information, office of the court record, parent education and awareness program, records management, the federally funded child welfare court improvement project, the court appointed special advocates assistance program, the children's centers program, and operational issues related to the Americans with Disabilities Act.
Dan serves on UCS Advisory Committees on Language Access, ADR, and Access for People with Disabilities as well as the NYSBA Committee on Families and the Law. Dan has also served on the NYC Bar Domestic Violence Committee and Science and Law Committee.
He is an Adjunct Clinical Professor of Mediation at Cardozo School of Law, an Adjunct Professor of Clinical Law at NYU School of Law and has taught ADR and conflict resolution related courses at Vermont Law School, Mitchell Hamline School of Law, Pepperdine School of Law, Idaho College of Law, John Jay College of Criminal Justice and Long Island University. Dan is an international ADR speaker having presented across the United States and beyond including Japan, China, Thailand and South Africa.
Sessions
September 22, 2018
10:45 AM - 12:15 PM