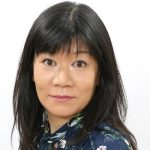 Asako Aiba
Manager, Legal Division
Asako Aiba is the manager of the legal division in MST America Inc, a Japanese Insurance Brokerage firm in New York, where she manages all legal, compliance and regulatory issues.
She is a Co-Chair of the Pro Bono & Community Service Committee of the Asian American Bar Association of New York, and a member of the In-House Counsel Committee of the New York City Bar Association.
She earned her law degree from Fordham University in New York and Nihon University in Tokyo, Japan. She is admitted to practice in New York.
Sessions
September 22, 2018
2:15 PM - 3:45 PM