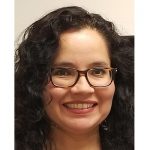 Ann A. Ryan
Coordinator, Ofc. of Language Access, Div. Professional & Court Svcs.
Ann is the Coordinator of the Office of Language Access, which is part of the Division of Professional and Court Services for the New York State Unified Court System. Ann oversees language access (court interpreting services) statewide.
Ann is a member of the UCS Advisory Committee on Language Access, Language Access Task Force for the Town and Village Courts, and the NY Courts Committee on Translations and the Court Interpreter Exam Committee.
After working with the courts as a per diem interpreter, she joined the court system in 1990 as a Spanish language court interpreter serving in the New York County Family Court. Since then, she was first promoted to Senior Interpreter for the Kings County Family Court, where she won the Quality Service Award for the 2nd Judicial District in 2007. She later became Principal Court Interpreter, supervising interpreting operations for the NYC Family Court in all five boroughs. She also supervised and coordinated the scheduling of all NYC-based ASL Interpreters.
From 2008-2013, she worked with the OCA Office of Court Interpreting Services as a Principal Court Interpreter. Her responsibilities focused on interpreter training, outreach and investigating complaints regarding per diem court interpreter performance. She assisted with the development/translation of the bi-lingual Family Court Temporary and Final Orders of Protection (English/Spanish) which is currently being used in several courts around the State.
Sessions
September 22, 2018
10:45 AM - 12:15 PM