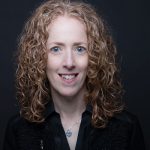 An Trotter
Senior Director of Operations
An Trotter is Senior Director of Operations in the Office of General Counsel at Hearst. In this role she focuses on creating more efficient and productive processes. Previously she served in similar senior director positions at Harman and at Viacom.
Successful projects include redesigning supplier due diligence processes; driving post-acquisition legal integrations; automating buy and sell side contracts processes; implementing electronic signatures; managing entity/subsidiary system implementation; instituting global outside counsel programs and matter management systems, fair and consistent rate review and RFP processes, global town hall calls, and an attorney licensing certification process; extending document management systems, portals and CLE accreditation; and negotiating a number of alternative fee arrangements.
Before Viacom, An was Chief Operating Officer for Executive Education at Columbia Business School. For ten years prior Ms. Trotter worked at The Rockefeller Foundation, initially in human capital on the Africa program, and subsequently managing processes supporting strategic planning and program implementation in the Office of the Executive Vice President. She began her career at the Institute of International Education as a program manager on the Fulbright, EMDAP and SACI accounts.
An holds an MBA in Finance and Management and an MA in Performance Studies from New York University and a BA from Brown University. She is also a Certified Six Sigma Greenbelt (CSSGB) and Certified Legal Manager (CLM).
Sessions
September 22, 2018
10:45 AM - 12:15 PM